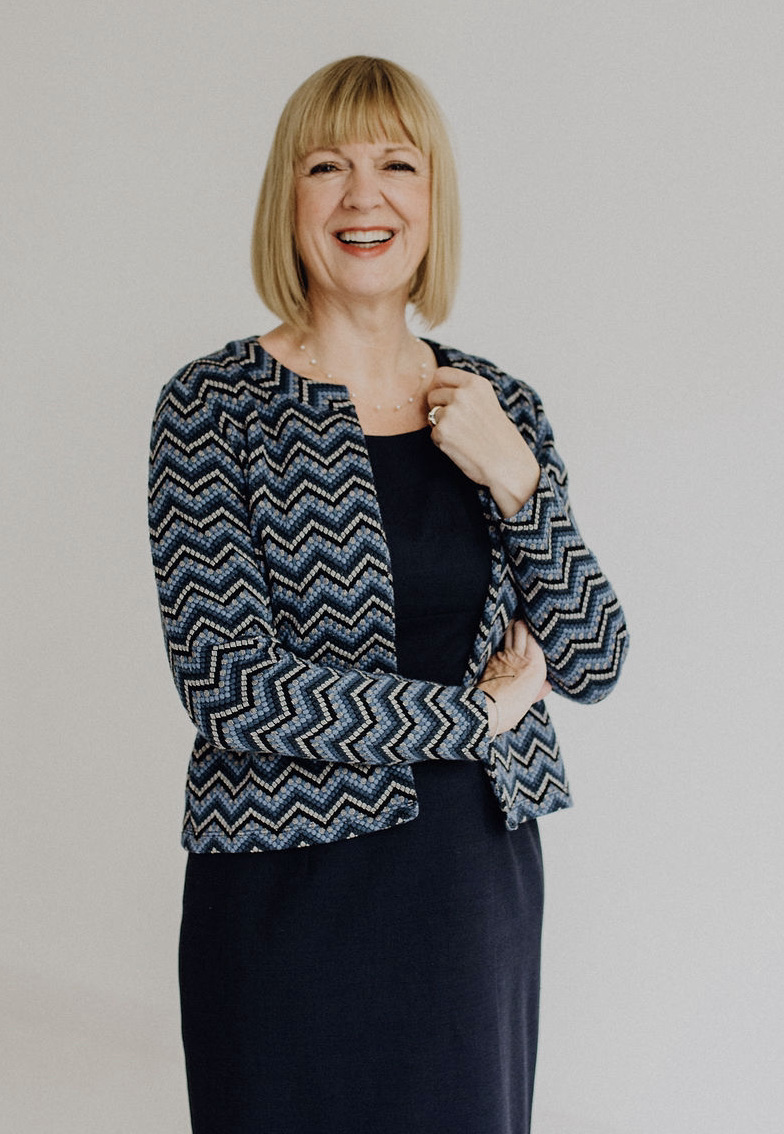 Katherine starks
executive coach
I'm Katherine Starks, Executive Coach, Team Coach, Leadership Expert.
I help people in leadership positions to reach their full potential and lead a fulfilling and happy life.
I have worked in Financial Services for 35 years, first in sales and for the last 15 years in senior positions where I have been responsible for leading large teams and achieving growth, customer satisfaction and employee satisfaction in Germany and Europe.
My management style is different. The focus is on my team members as individuals and I know each one well. I encourage them to discover their goals and strengths, and together we work to achieve what they want in life. With my experience as a leader and my team coaching skills, I bring people together to form highly productive, resilient and successful teams.
I have been an executive coach since 2022, helping my clients develop the skills needed to build high-performing teams to achieve top results.
I live with my family in Germany in the Vordertaunus, north of Frankfurt and am bilingual (English and German).
what makes me special
My experience as a manager enables me to help you and your team to be much more successful than you can imagine in a short period of time.
I am a certified Co-Active Coach and a member of the International Coaching Federation.
With my one-on-one coaching, your goals will come closer and you will have the courage to fight for and get a promotion. You learn top negotiation techniques and your salary increases. You apply for new positions and are well prepared when you get an interview.
I recognize your great potential, often even if you don't believe in it yourself.
You continue to develop with an ease you have never experienced before.
My team coaching skills fuel teams to top leadership. Conflicts are resolved, goals are clearly defined, the team grows together and achieves unimaginable achievements.
my goal
I inspire people to set big goals and achieve them. Coaching can help you realize that you can achieve much more than you currently think possible. At the same time, I will help you to find a good work/life balance and to have joy and fun in your life.
my vision
You deserve to have a great career, make a good salary and have more control over your wealth,
You work in a team with security, cohesion and mutual support. Together you achieve great goals
My vision is a world where everyone has an equal chance to succeed, regardless of gender, race, religion or sexuality
Experiences of people who have worked with me
I was very lucky to meet Katherine at the turning point in my career.
Having Katherine by my side enabled me to navigate confidently through a big change in my career development. She encouraged me to aim bigger and to think broader. Thanks to her I progressed much faster not only professionally and financially but also privately!
Sylvia Z
Global Quality GMP Auditor, Global Pharmaceutical Corporation
Kathie Starks is a very human and experienced coach. Through her active listening and her professional methods, she quickly helps to get to the core of the truth. Essential for me as managing director. She helped me to make the right decisions in very critical situations. I can and will always recommend Kathie
Rene E.
Managing director of a medium-sized management consultancy
I am very grateful that I met Kathiee. She is a powerful woman with a heart and one of the few people who listen to understand. The coaching sessions with her were extremely helpful for me in a difficult professional project phase. Kathie was able to open up completely new perspectives for me, which were very informative for me and have had a lasting positive effect on my professional relationships. 1000 thanks dear Kathie!
Catherine J
HR Lead Global Food Sector
I met Kathie during a time of much change in my life and she changed the course of my life for the better. Her powerful questions helped me identify my priorities and focus on all aspects of my life. Visualization exercises helped me to believe in success in the future.
We identified my top skills and what brings me joy and confidence
Kathie is incredibly skilled at helping people to grow. That is her passion and what makes her unique. I will always be grateful to her and highly recommend her as a coach.
Maria G
Project Manager, Consultancy
How can I help?
Learn more about my packages and offers